Authonet F-15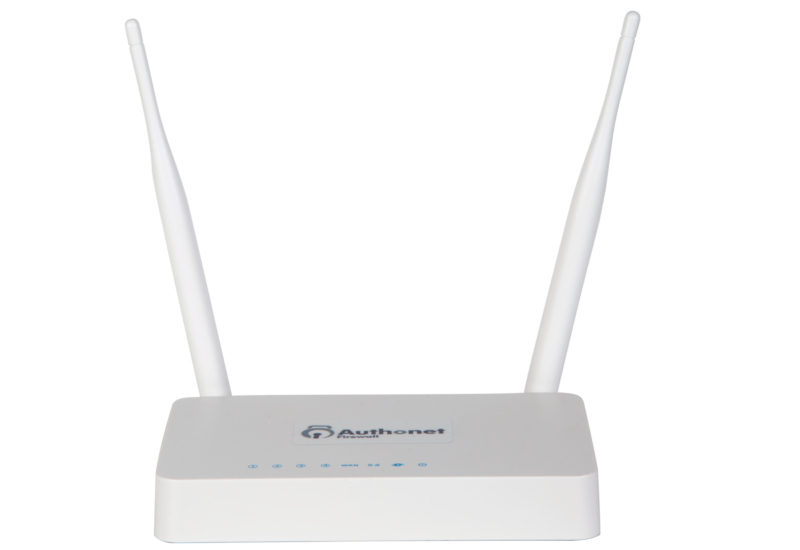 The Firewall can be installed with the WAN connected to the public Internet to protect the entire network from attackers.
The Authonet firewall will defend the network against threats from both the WAN and LAN side of the network. Network usage can be tracked with integrated logging of DNS Queries, Port Scans, un-authorised access attempts and Administrator events.
The Authonet Firewall integrates advanced functionality to grant access to services on the WAN side of the network based on the privileges of the accessing device.
Easy to install

F-15 Connectors

Technical specifications
Management features
Intrusion prevention
Device based authentication
Service management
DHCP
DNS
DMZ
1:1 NAT
VPN
Logging


Reports
DNS access
IPS/IDS reporting
Device authentication


Operation
Commercial grade equipment
Suitable for any ventilated environment
Ambient cooling is not required


Performance
Nominal throughput: 80Mb/s
Ethernet
WAN (secure network) RJ-45 10/100
LAN (user network) RJ-45 10/100


Wireless
IEEE 802.11/n
2+2 MIMO 300Mb/s
WPA2 encryption


Dimensions and power
18.3cm x 10.2cm x 2.6cm
12 volt external power supply
1A 110v/220v


Support
Free support via the online ticket system
Mon-Fri 9am to 5pm GMT


Warranty
1 year for product defects
Free firmware upgrades
See terms and conditions of use